Bespoke QC Conveyor That Maximises Productivity Inside an Innovative MRF
Following on from their ground-breaking robotic project in 2021, we teamed up with Omagh-based recycling company, once again, on a new conveyor project.
RECYCO, who were the first in Ireland to take ownership of a waste robotics system, now required a bespoke QC conveyor for their fibre line. We were delighted to be awarded this exciting new project, taking it from initial concept to installation and commissioning.
During the site survey, it was clear that the QC conveyor would have to be customised so it would work on different levels and take feed from three separate conveyors. It would also require a significant amount of planning to ensure successful installation underneath existing conveyance and in the middle of the MRF. We worked closely with the customer at the initial stages to ensure the completed conveyor would be exactly what was required and that the parts used in the build were in line with existing consumables.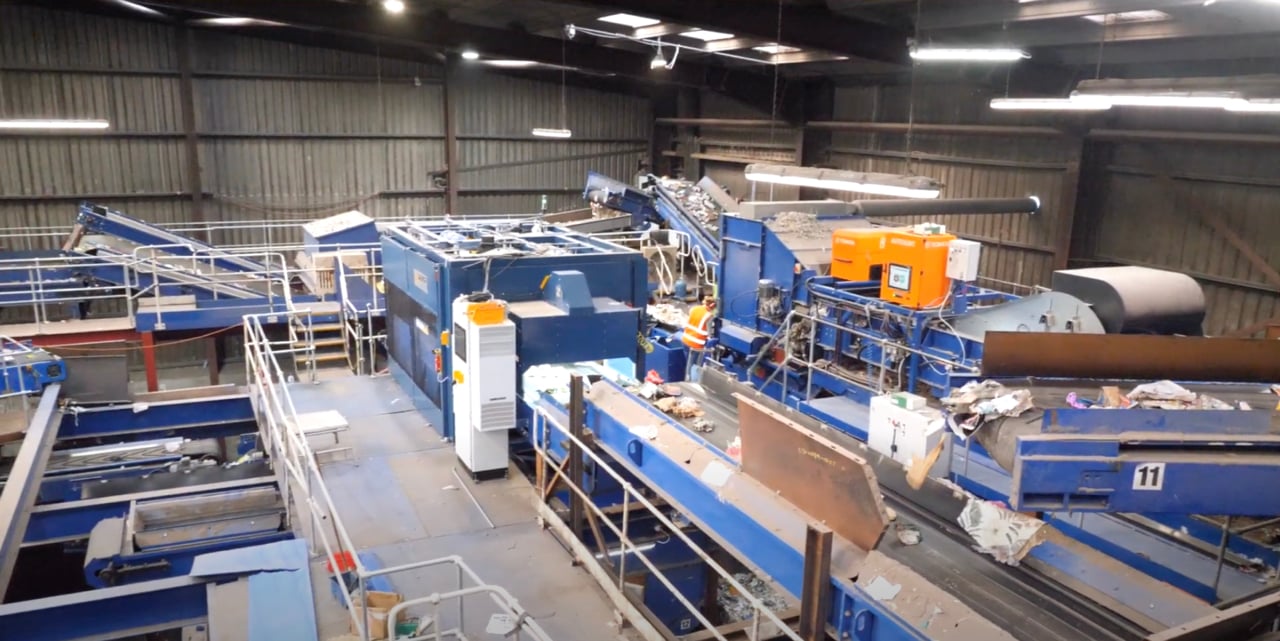 Our conveyors are designed for busy environments with high throughputs and steep inclines. Once manufactured and installed, the 8.4m long conveyor got straight to work and began successfully collecting multiple fibre fractions, transferring them to a final QC location, before dropping into the bunker.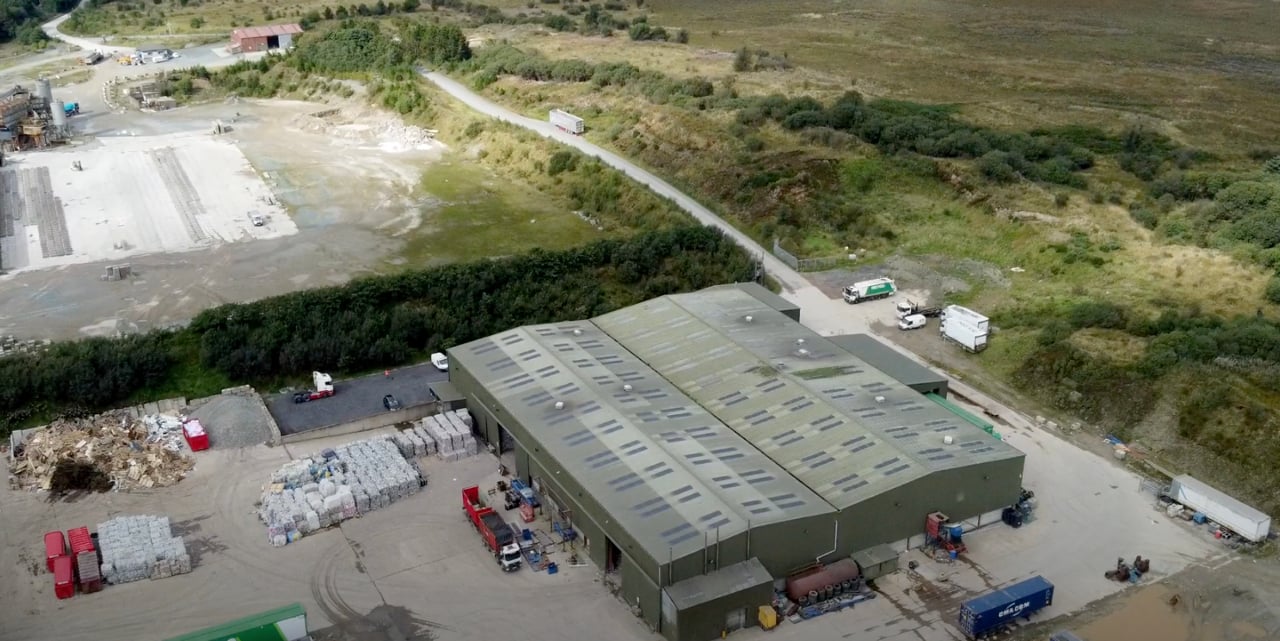 Garrett Loughran, REP-TEC Sales Manager says, "We are delighted to team up with such an innovative company like RECYCO for a second time. When they first approached us about this new conveyor project, we knew that this would be a complex installation, but our designers set about producing a solution that would fit their operation. We knew that if we got it right, we would help them maximise their productivity and their space. Thankfully, it is doing that and much more."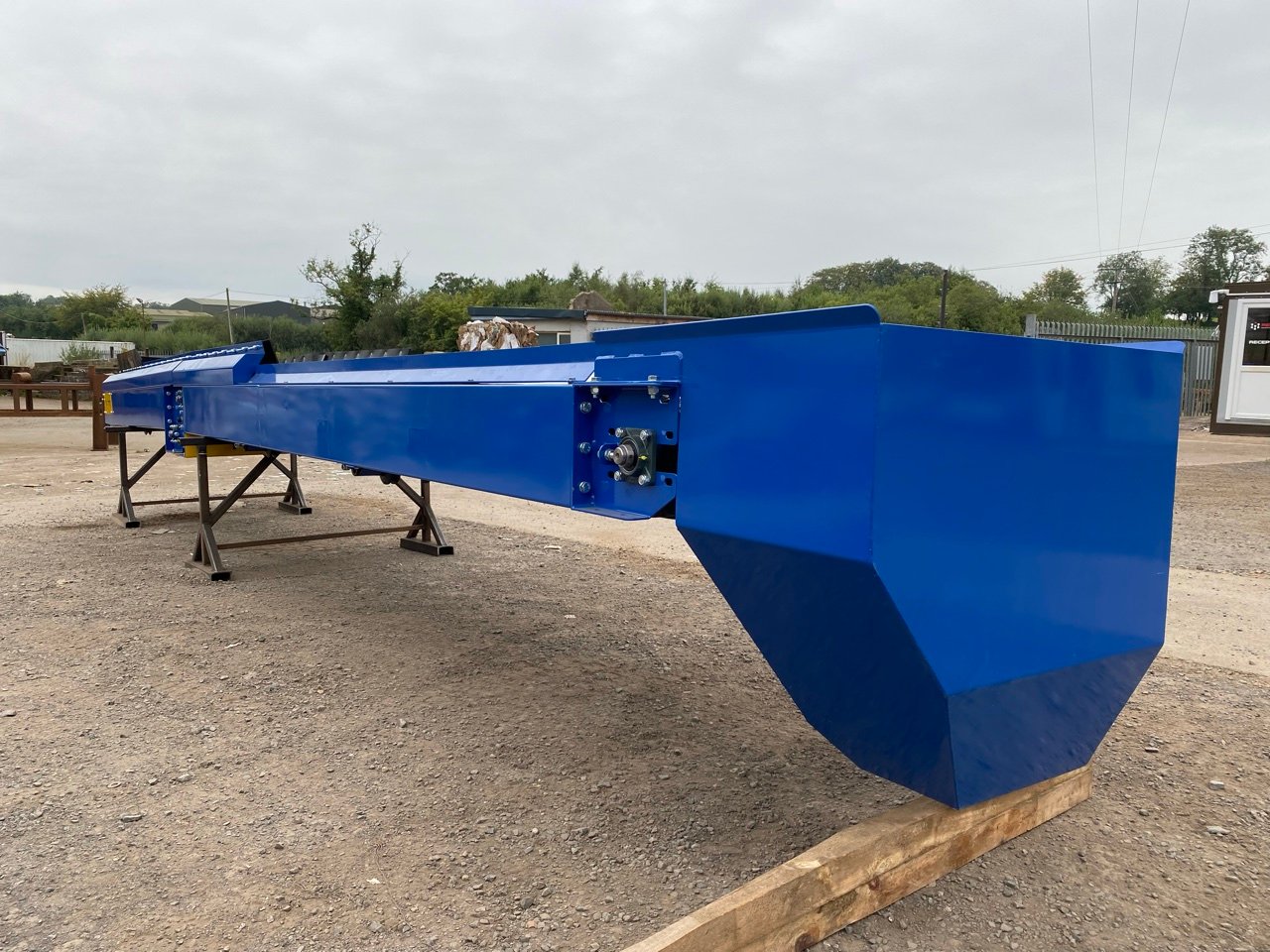 Our experience in this sector has shown that if companies do not have an effective in-feed conveyor set-up for their automatic baler or robotic system, it can negatively impact the throughput from their equipment. By getting in at the start and designing conveyor solutions for customers, we can ensure that the baler or robotic system will work at its optimum level.
For more information on our conveyor solutions, click here...