Introducing the SAMSON and GOLIATH of Twin Ram Balers!
Here at REP-TEC, we are starting the year off with a bang by launching our two new, fully automatic, twin ram balers: "SAMSON" & "GOLIATH"!
These new models, designed and manufactured at our new production facilities in N. Ireland, are ideal for companies who wish to bale a range of material from cardboard, plastics, steel & ALU cans to RDF & SRF. The powerful twin ram balers have been designed to be high performing with a huge press force, helping customers achieve maximum throughput and bale weights.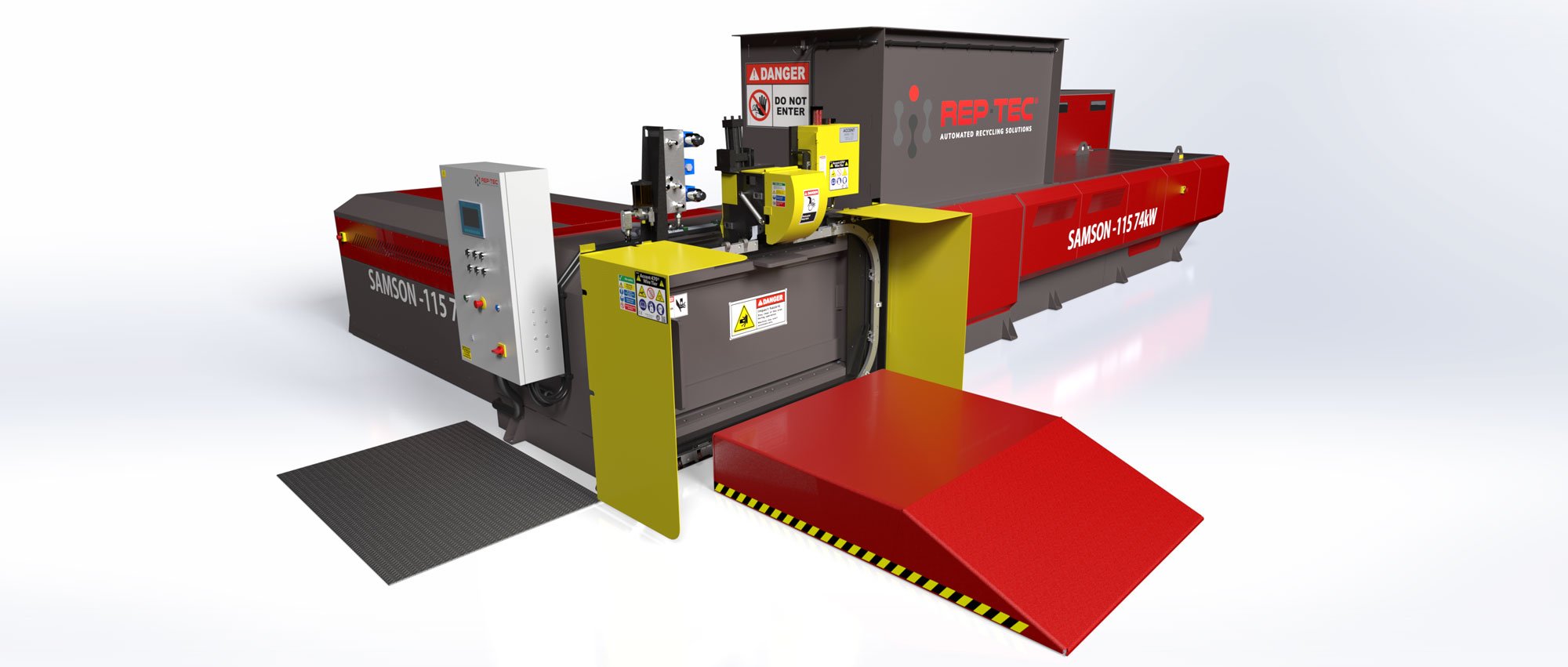 Colm Grimes, our Founder and CEO explains more, "We are delighted to launch our two new fully automatic balers, SAMSON and GOLIATH, named after Belfast's iconic cranes. And as the names suggest, we want them to stand tall in the industry. We are also very proud to design and manufacture machines in Northern Ireland and like so many local companies we have the belief that we can be the best in the world at what we do.
Our design philosophy is to make automatic machines that reduce the labour burden for recycling companies. Automation, strength, and reliability were the most important factors when designing and producing our very own balers.
Our team at REP-TEC has worked within the industry for many years, so we know exactly what the customers need when it comes to balers. We wanted to ensure that our balers solve common issues that customers come across when baling all sorts of material. We believe our balers do that and more!"
USING THE LATEST TECHNOLOGY
At REP-TEC, we always ensure that automation is at the forefront when developing new products. These high-performance balers incorporate the latest technology, allowing customers to access real-time performance data. Accessing important management information comes as standard on these models, giving our customers all the relevant information, they need, to make good business decisions. Each machine also has a touch screen display with programmable material settings, helping customers to maximise throughputs and bale weights.
DESIGNING THE BEST BALERS IN THE INDUSTRY

We have a team of forward-thinking engineers who have many years experience within the waste equipment industry. Over time, this team has seen first-hand the problems customers encounter and they are passionate about designing high quality, state-of-the-art balers, that address many of these issues.
The balers have gone through extensive design and testing to ensure that uptime is kept to a high level. Issues such as material jams have been eliminated. If something does go wrong, live information can be accessed remotely or on-site, to investigate this further.
Kamil Kluk, one of the lead designers on the twin ram project adds, "This has been really exciting for us to design and develop our own brand of twin ram balers. We know these machines well and wanted to ensure that these models are the very best in the industry. We use detailed finite element analysis (FEA) when developing our machines. This ensures optimum material selection and checks that the construction is robust."
REDUCING COSTS WITH HIGH-DENSITY BALES
With their huge press force, these new balers are designed to produce high density bales allowing customers to maximise payloads. The more consistent bales are also better stacked, resulting in maximised space on transport containers. With the option of producing bales of up to 1 tonne x 1 metre in height, handling movements and labour can also be greatly reduced.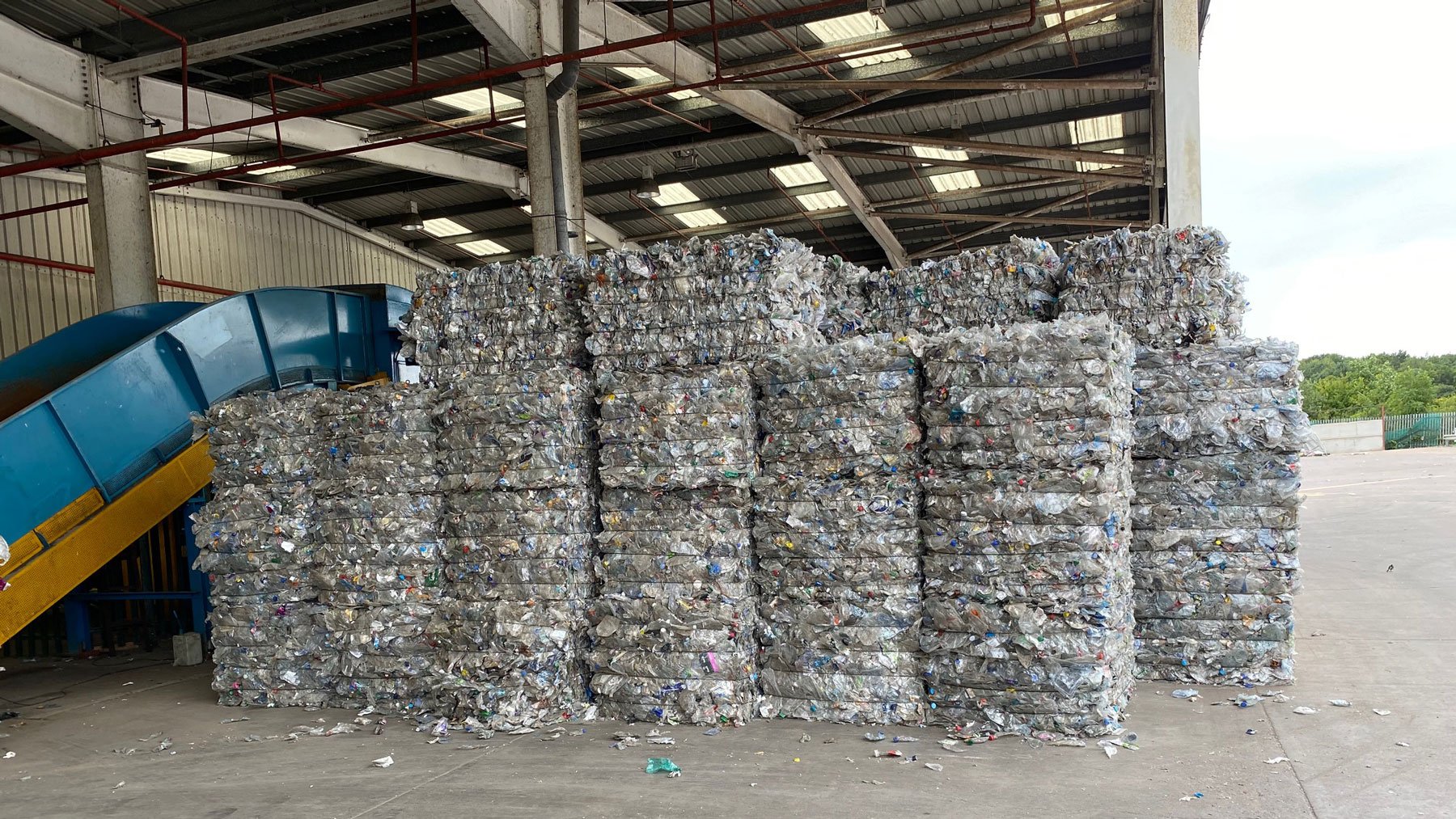 CUSTOMISED TO SUIT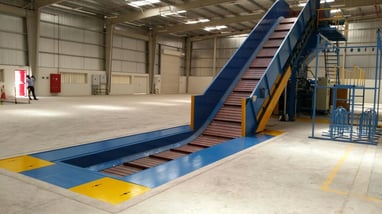 There are a range of optional extras available on the twin ram balers, such as on-floor or in-floor conveyors, direct wrapping options and much more. We can also customise balers to suit any business. The team will take the time to understand the customer's requirements and design a solution that works best for their business.
For more information on these exciting new baler models, you can click here.