REP-TEC Launch New Waste Robotics Range in Partnership with Max-AI
WE ARE VERY PROUD TO ANNOUNCE THAT WE HAVE PARTNERED WITH MAX-AI TO OFFER A NEW AND EXCITING RANGE OF WASTE ROBOTIC SORTERS TO THE UK AND IRISH MARKETS.
Max-AI® is cutting edge, robotic technology, developed by the worldwide leader in MRF equipment, Bulk Handling Systems. Here, at REP-TEC, we provide automated solutions to help recycling companies combat labour shortages and tighter controls.
REP-TEC's Founder/CEO, Colm Grimes explains "We are delighted to offer an exciting new range of waste sorting robots with our partners, Max-AI. When we started REP-TEC, it was our goal to partner with, not only a successful and experienced robotic supplier but also a company whose values aligned with ours. With Max-AI, we have found the perfect fit. With our customer's overheads increasing dramatically, we are delighted to be able to offer solutions that will help them to reduce costs and improve the efficiency of their waste recycling facilities."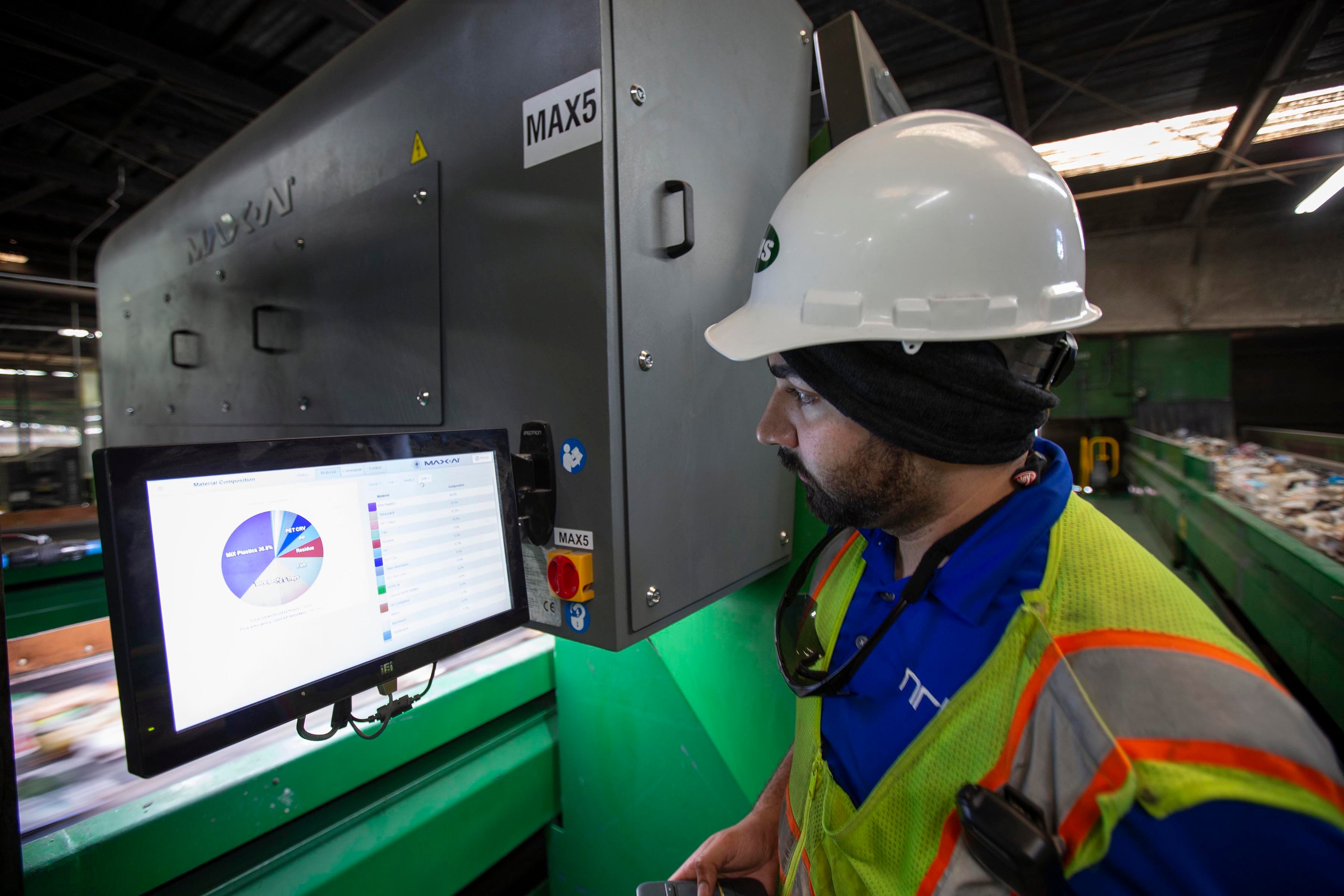 Max-AI are the pioneers of waste robotics, having been the first to produce and commercialise robots for the waste industry. Their breakthrough artificial intelligence identifies materials, makes intelligent decisions, and directs equipment such as robotic sorters. Max-AI® technology is owned by BHS, who have built some of the largest and most durable MRFs in the world. We are confident that our MRF customers can only benefit from the many years' experience that BHS bring to the table.
Daniël Dammann, Max-AI Sales Manager for Europe says, "We are very excited that REP-TEC have chosen to deliver Max-AI® technology to their customers. Our technology has had a great deal of success in Europe, particularly with customers who want to lower operating costs in existing facilities. With REP-TEC's industry experience, we see Max-AI® technology continuing to influence the waste sector in meaningful and positive ways. Having a local presence in the UK & Irish markets is extremely important to us and our customers; we are delighted that REP-TEC can fully support us with this. This is a very exciting new chapter for us all."

If you have an interest in waste robotic solutions for your business, you can talk to a member of the REP-TEC team or a Max-AI representative at the RWM LetsRecycle 2022 on 14th & 15th September, where we will be exhibiting on stand R-N132.