A £300k Loan to Expand our Team
We are delighted to announce that we recently secured £300,000 in funding to expand our operations and help finance the creation of 15 new jobs.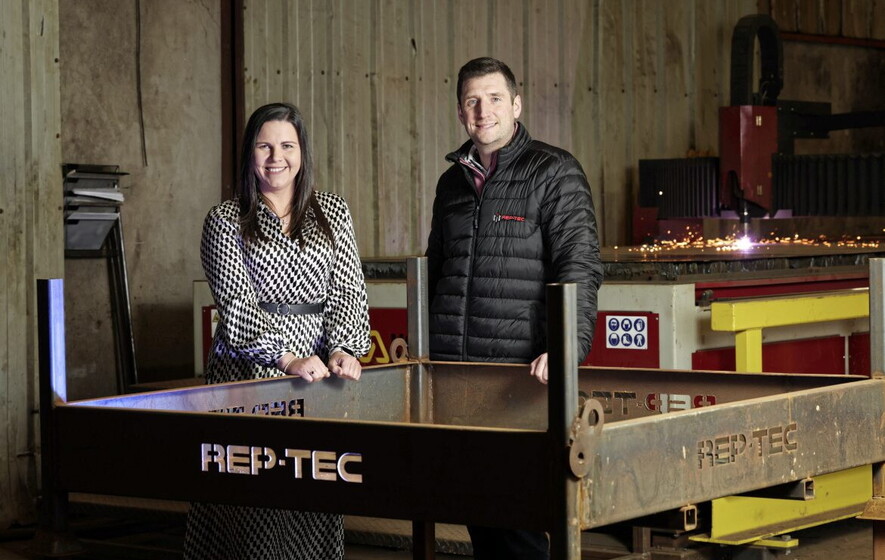 The loan has been provided through Whiterock Finance's Growth Loan Fund II, as part of Invest Northern Ireland's Access to Finance suite of funds.
As well as devising an export strategy to grow in global markets, we plan to use the funding to further expand our team of 23 staff, to invest in research into new environmentally friendly solutions and to develop a new range of fully automatic balers.
Colm Grimes, Founder and CEO says: "As REP-TEC continues to grow we are keen to expand our business further into global markets. Recently, we have targeted sales of our products into Europe and North America, and we are developing an export strategy to grow further in these areas and beyond.

The funding from Whiterock Finance will allow us to grow our team to support the strategic objectives of the company, develop new product ranges and build our customer base globally."

Jemma Mairs, senior investment manager at Whiterock Finance said: "REP-TEC is at the forefront of the recycling and waste management industry in Northern Ireland and we're excited to see how the company progresses.

Providing innovative, market leading tech solutions to the waste management and recycling industry, the company is primed for growth, and we can see the potential for expansion further into international markets."
Finance for the £30m Growth Loan Fund II is provided by Invest NI and part funded by the European Regional Development Fund.